PACKAGING AND BOX LINING SOLUTIONS
Pattyn Packing Lines NV was founded in 2004. The Company designs and manufactures polybag lining solutions to pack, weighfill, and count products for industrial use. Packaging machines and fully automated lines are used products and industries including: nuts & dried fruits, frozen foods, edible oils & fats, fish, meat, bread, chocolate and other food industries.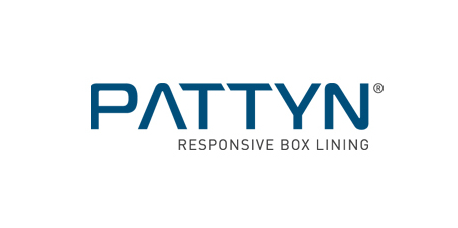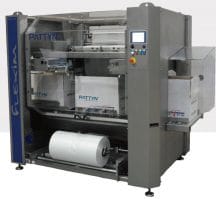 FLEXIM-31 - Polybag inserter
The poly Bagmaker inserter Flexim-31 makes made-to-measure bags from a roll of polyethylene film and automatically inserts the bags into different types of containers: cardboard boxes, crates, trays, tins, pails or styrofoam cases. The Flexim-31 is standard equipped with fully automatic format change. This bag inserting machine is a perfect solution to minimize bag cost and maximize productivity.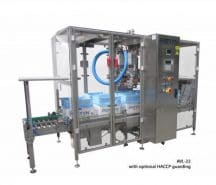 AVL-22/24 - Weighfiller
The weigh filler AVL-22/24 is the for the automatic weighing and filling of semi-liquids, such as: oils & fats, process cheese, fondant sugar, mayonnaise and other semi-liquids which require filling into poly bag lined containers.
The AVL-22/24 is equipped with two or four filling valves and scales to minimize your product giveaway and maximize your productivity.