Winckler & Co. is happy to announce the attendance to the Interphex 2017. We will exhibit machines from KORSCH, Goninger, Becomix, IWK and Ziel Isolators. Machines include vacuum homogenizer, tube filler, syringe filler, and tablet press. Machine demonstration will be took place.
Period: June 28 – 30, 2017
Hours: 10: 00 – 18: 00 (- 17: 00 only on 30 Friday)
Venue: Tokyo Big Sight East Exhibition Building
Booth No.: East 2 Hall E13-15
Exhibiting Machine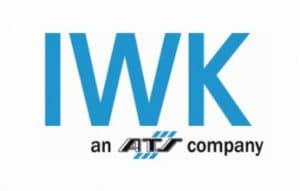 IWK Verpackungstechnik GmbH (IWK AG Germany)
Tube filler FP10
Tube filler FP34-1
Groninger
Filled line MWU 010 + WFM 102 + DFVN 1005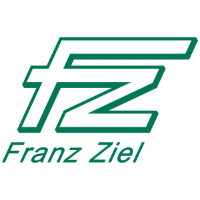 Franz Ziel GmbH (Germany Franz-Ziel)
High-speed decontamination isolator for filling line RDS

Berents GmbH
Becomix vacuum homogenizer RW 60 CD
Becomix vacuum homogenizer RW 2.5 CD
Becomix in-line homogenizer DH 500

KORSCH AG (Korsch AG Germany)
Single layer / two layer / three layer tablet press XL 400 MFP
Details
IWK Verpackungstechnik GmbH, Germany
---
Tube filler FP10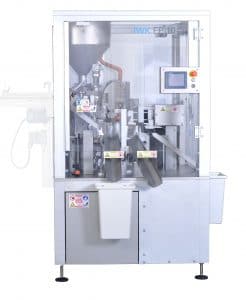 The FP10 is a single head tube filler with with the capacity of up to 70 tubes/min.
Equipped with servo drives, filling cam curve and sealing time can be freely set, so high precision filling is realized.
For the tube sealing unit of the exhibition machine, a hot air system is equipped that is compatible with plastic and laminate tubes.
By employing format parameter saving function, it is possible to save and read main settings for each format, improving production reproducibility and reducing operator's efforts.
Tube filler FP34-1
The FP 34 – 1 demonstrates the capability of a maximum of 120 pcs / min, and stably transporting the tube by its unique transport system that prevents dents on the tube.
Since it can adapt to various tube materials of aluminum, laminate, plastic without replacing hot air and saddle folding unit, the time to change the product is shortened and production efficiency improves.
A servo drive is carried in all driving. This improves the positioning accuracy and realizes high filling accuracy and product loss minimization. It is designed to attach functional units to stations, and it is a structure that can easily attach additional systems such as inspection camera systems to empty stations.
groninger & co. gmbh, Germany
---
groninger is a leading manufacturer of pharmaceutical liquid filling machines for injections and eye drops. It is also manufacturing filling machines for liquids, creams, perfumes, and high viscosity formulations for cosmetic industry.
Filling line MWU 010 + WFM 102 + DFVN 1005
Filling line for nested pre-sterilized packages. This includes debagger, delid/liner, filling and stoppering machine, isolators, and are offered by groninger's turnkey solution.
Capacity: Up to 4,800 pcs / hour (DFVN 1005 standard machine only)
This line configuration is suitable for small batch production and test trials.
Franz Ziel GmbH, Germany
---
A world leading company for isolator for clean rooms. Majority of its products of 95% is targeted at the pharmaceutical industry.
This time Ziel is cooperating with groninger to provide optimal solutions for our customers.
High speed decontamination isolator RDS
An isolator for a filling line that enables high-speed conveyance of equipment and raw materials by making full use of the RTP system.
The work environment can adapt from grade D to grade A at highest, and the inside of the chamber is decontaminated with hydrogen peroxide.
Becomix (A.Berents GmbH&Co.KG), Germany
---
BECOMIX vacuum homogenizer RW 60CD (maximum batch capacity 60 liters)
RW 60CD is a homogenizing mixer performs high efficiency and high productivity with forward/backward rotation direction selecter for homogenizer and agitator. Compact and mobile, made suitable for laboratory use.
The rotating direction of the homogenizer can be switched: the shear direction and the pump direction.
By simplifying the construction of the inner tank by employing the 1-axis drive anchor agitator, high product discharge rate, washability, and maintainability are achieved. Especially production time of high viscosity products is shortened by using external circulation pipe. CIP/SIP compliant.
Intended use: Pharmaceutical, cosmetic, toothpaste, shampoo, rinse, hair dye, food, chemical products etc.
BECOMIX vacuum homogenizer RW 2.5 CD type (maximum batch capacity 2.5 liter)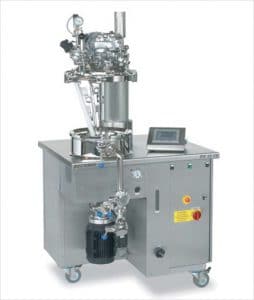 Becomix's all-in-one unit in the smallest scale that integrates processing units with same characteristics as production scale machine, including RW 60CD.
Becomix in-line homogenizer DH 500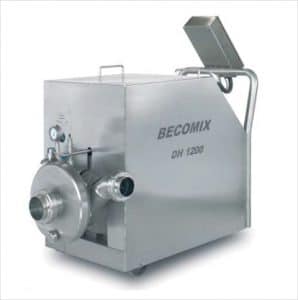 DH 500 is equipped with a DUO connection port which allows direct raw materials feeding from the rotor bottom of a homogenizer with rotor / stator structure. By connecting DH 500 to the existing facilities, you can make use of proven Becomix technologies in various applications.
Korsch AG, Germany
---
Tablet press XL 400 MFP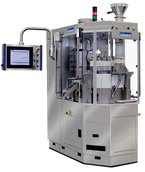 XL 400 is a high-speed multi-function tablet press with great versatility and high capacity. This flexible press makes it possible to adapt to a wide range of tablets sizes, shapes, and formats with a single machine.
Single layer / 2 layers / 3 layers can be processed with a single tablet press by exchanging size part
Capacity: Up to 252,000 tablets / hour with single layer B tool
Each size part can be easily dismounted and installed without tools
Designed by the new concept, great number of internal parts has been reduced, and all parts can be easily accessed and cleaned.