Thank you very much for your continued support.
We are pleased to announce that we will be exhibiting at the 23rd INTERPHEX JAPAN as follows. We will introduce filling, packaging and printing machines for the pharmaceutical and cosmetic industries from eight European manufacturers. We will also exhibit many demo machines. We hope you will take this opportunity to visit our booth.
Date: December 8-10, 2021
Hours: 10:00〜17:00
Place: Makuhari Messe
Hall: 10
Boose number: 10-20
*This exhibition requires registration in advance. Please visit the Interphex official website to register for the exhibition.
Our Booth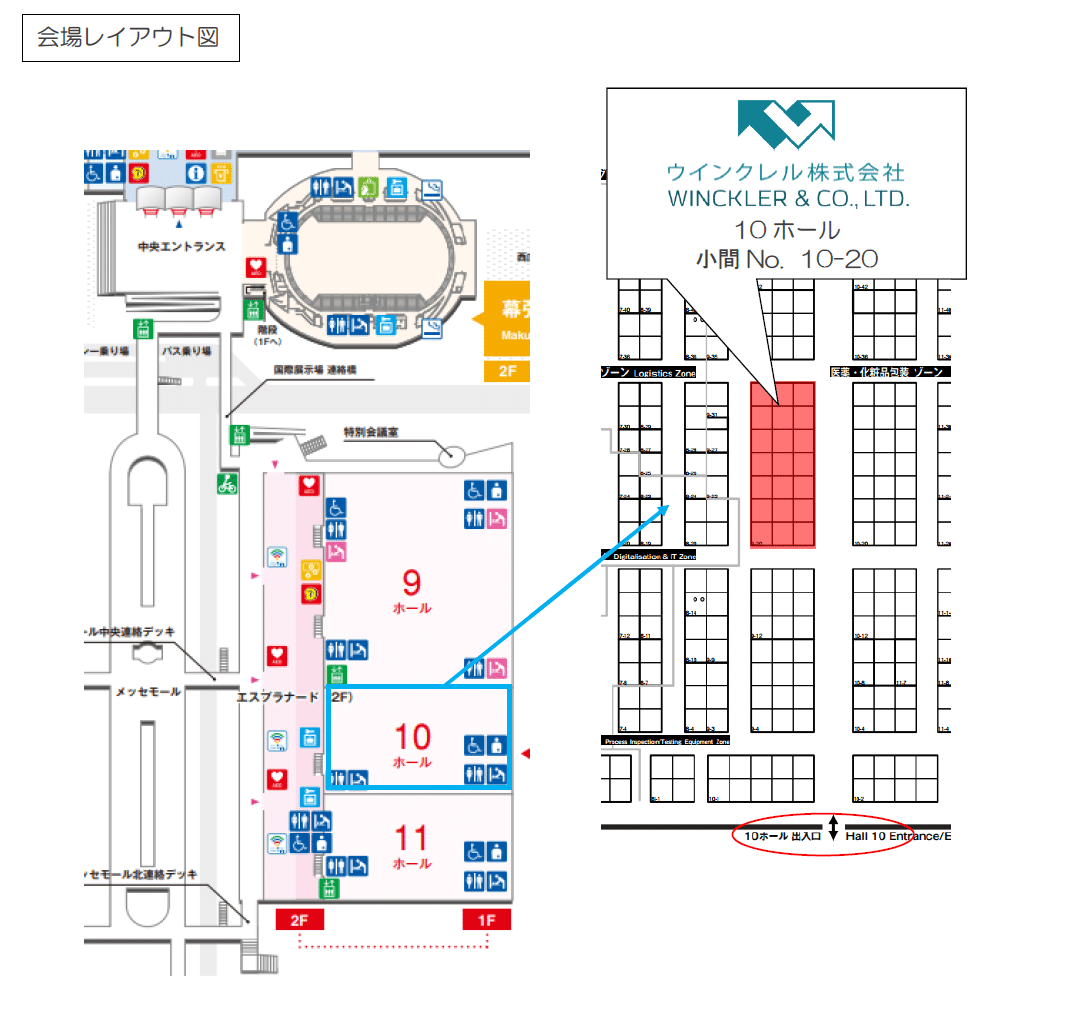 Demo Machines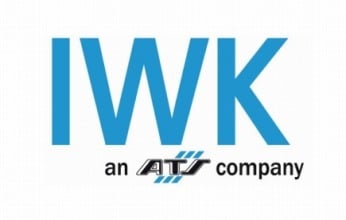 IWK VERPACKUNGSTECHNIK GMBH – Germany
Since its founding in 1893, IWK has focused on the development and technical improvement of tube filling and packaging machines. Today, IWK holds numerous patents for key technologies and continues to invest aggressively in R&D to provide efficient and accurate tube filling and packaging machines for the pharmaceutical and cosmetic industries worldwide.
FP34-1 – Tube filler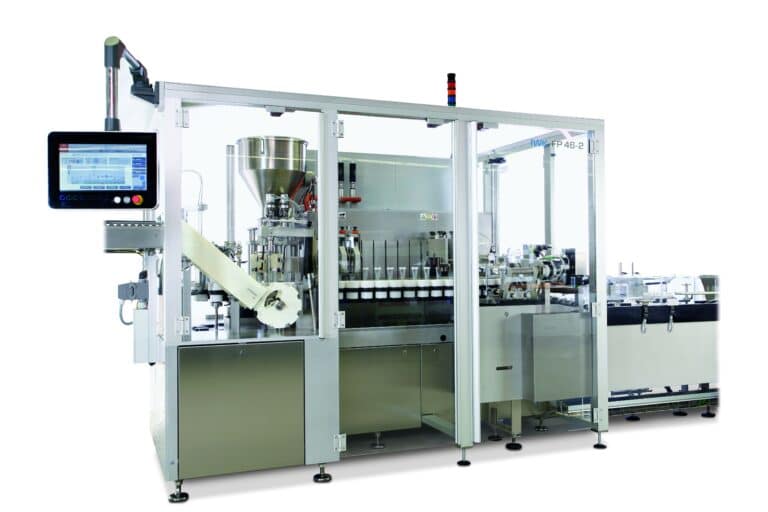 FP34-1 has a capacity of up to 120 tubes/minute, and its unique transfer system ensures stable tube transfer to prevent dents on the tubes. It can handle a variety of tubing materials, such as aluminum, laminate, and plastic, without having to change hot air or saddle folding units, thus reducing changeover time and improving production efficiency. All drives are equipped with servo drives. This enhances positioning accuracy, achieving high filling accuracy and minimizing product loss. The design allows functional units to be mounted on stations, and the structure allows additional systems such as inspection camera systems to be easily installed on vacant stations.
FP10 – Tube filler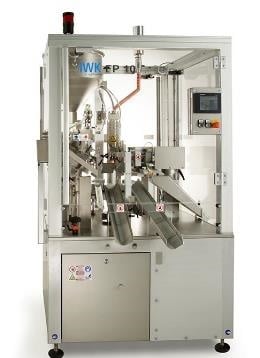 FP10 is a single filling nozzle tube filling machine with a maximum capacity of 70 tubes/minute. The servo-driven motor allows the user to freely set the filling cam curve and sealing time, thus ensuring high-precision filling. The tube sealing unit of the exhibited machine uses a hot air system for plastic and laminated tubes. In addition, by using the format parameter saving function, the main settings can be saved and loaded for each format, contributing to improved production reproducibility and reduced operator workload.
FP8 – Tube filler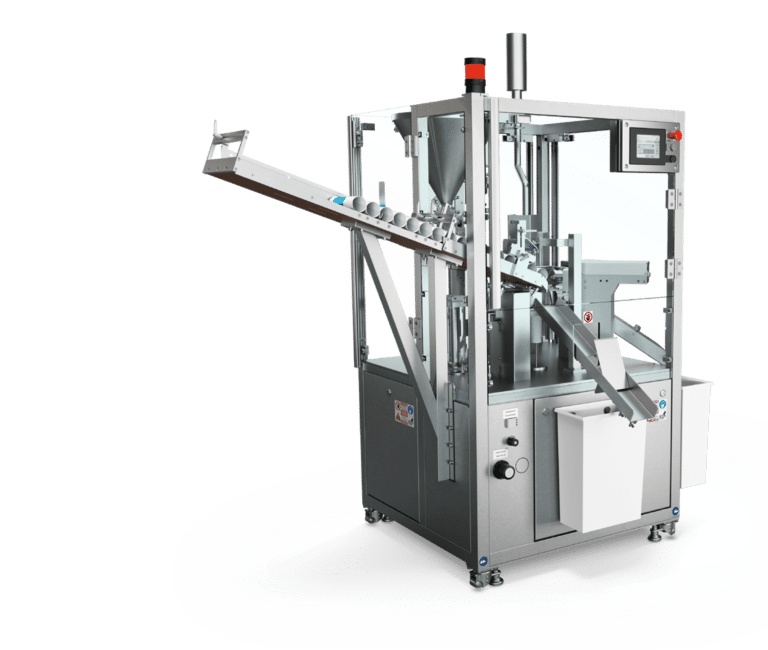 FP8 is a low-speed range filling machine ideal for small-lot production with a capacity of up to 40 bottles/minute. It can be easily upgraded to meet your requirements and is easy to operate as a laboratory machine. Delivery is possible in as little as two months from order receipt. The machine is equipped with IWK's state-of-the-art technology for high durability.

GRONINGER & CO. GMBH – GERMANY
Groninger is a leading manufacturer of liquid filling machines for injections, eye drops for the pharmaceutical industry, as well as liquid and high-viscosity products such as creams and perfumes for the cosmetics industry.
It also manufactures filling machines for liquid and high-viscosity products such as creams and perfumes for the cosmetics industry. It is the world's leading supplier of filling machines for nested, sterilized containers (syringes, vials, and cartridges), including those in Japan.
LABWORX series
Groninger's newest benchtop machine, the LabWorx, consists of four standardized modules (peristaltic or rotary piston pumps for filling, capping and capping). These benchtop machines are primarily responsible for R&D, clinical trial processes, small batch filling, and process development for high-speed Groninger lines. LabWorx is designed with servo motors and is controlled via tablet or smartphone.
LABWORX Laboratory Filling Machine (Rotary Piston Pump Type)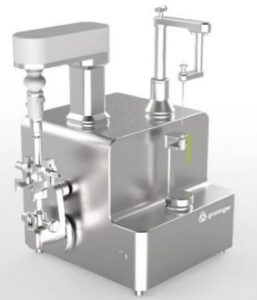 It is a semi-automatic benchtop machine for filling syringes, cartridges and vials, equipped with a rotary piston pump. Optional vacuum filling, nitrogen displacement, and load cell for 100% IPC are available.
LABWORX Laboratory Stoppering Machine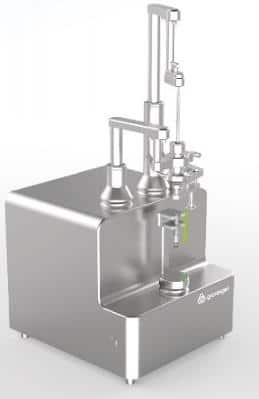 It is a semi-automatic benchtop machine for syringe, cartridge and vial stoppers.
Vacuum stoppering and sleeve stoppering are available as options.
A.BERENTS GMBH&CO.KG – GERMANY
BECOMIX brand homogenizers meet the highest demands. They are renowned for their performance, including powder jet technology that enables powerful and efficient suction of powders, contributing to the production of high quality products. BECOMIX is a reliable manufacturer with more than 2,000 units delivered to leading companies and small and medium-sized enterprises in 60 countries around the world.
Vacuum Homoginizer RW2.5CD (Max. Batch size 3.5l)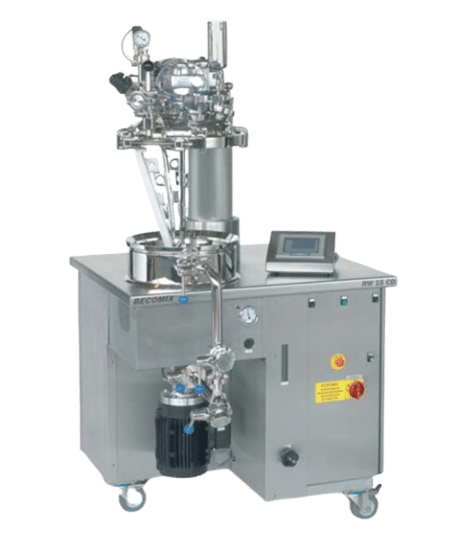 RW 2.5 is the BECOMIX's smallest scale table top vacuum emulsifier for research and development.
Equipped with the same mechanism as the production machine, it enables R&D using the characteristics of BECOMIX with a small amount of raw material and facilitates scale-up.
Vacuum Homoginizer RW60CD (Max. Batch Size 60l)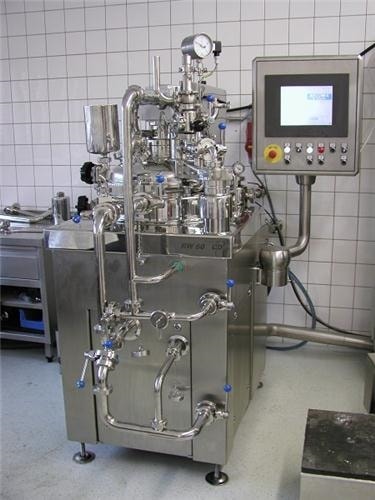 RW 60CD vacuum homogenizer is an ideal multi-mixer for pilot and production plants in the cosmetic and pharmaceutical industries, with its ability to handle a wide range of products from high clay to low clay, high shear to low shear, the characteristics of BECOMIX.
The homogenizer and anchor agitator, both of which are correlated to the production machine, allow for easy scale-up, and the CIP specification ensures reproducible cleanliness.

KORSCH AG – GERMANY
KORSCH is a German manufacturer specializing in tableting machines. Our tableting machine lineup covers not only single-layer and multi-layer tablets, but also special tablets such as nucleated tablets and tip-in tablets. In addition, KORSCH can meet all your tableting needs, including high potency containment (Containment / WIP), smart factory (Pharma 4.0), tableting data acquisition and analysis tools.
XL400 Multi-function Rotary Table Press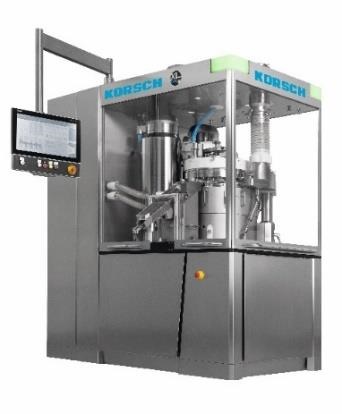 XL400 is a highly versatile production tableting machine that can be used for all types of tablet production. It is designed based on the Plug and Play concept with modularized format parts, and can be easily detached and ready for operation without tools. It is also available with tablet measurement, weight control, audit trail, and containment specifications.
XL100 PRO Compact Rotary Tablet Press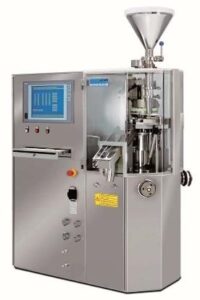 With an integrated control panel and a very simple and robust mechanical design, the tablet press is an ideal tool for product development, with a very accessible tableting zone (no corner columns) and turrets that are easily interchangeable, providing great flexibility. The turret is easily replaceable and offers great flexibility. The machine is designed for easy cleaning and quick mold changes in the small to medium scale range.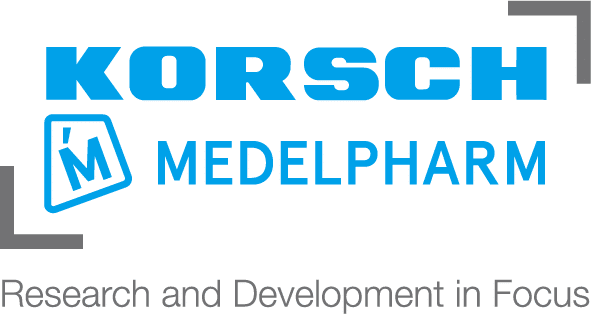 MEDELPHARM – FRANCE
MEDELPHARM is a tableting machine manufacturer specializing in the field of research and development. Our tableting machines are equipped with software that enables tableting data acquisition and detailed analysis, providing innovative solutions for R&D from both mechanical and software aspects.
STYL' ONE NANO (Table Top Tableting Simulator for R&D)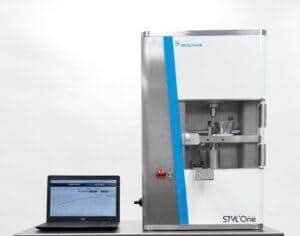 It is a space-saving table-top tableting simulator with four different tableting profiles (single, V-shape, preload, full-load, square) that can be converted to a rotary tableting machine.

Wekerle Machines – GERMANY
Weckerle Machines is a global leader in the field of color cosmetic filling machines. Weckerle developed and patented the world's first fully automatic lipstick machine in the early 1970s. Since then, the company has introduced state-of-the-art equipment for filling foundations, powders, nail polishes, deodorant sticks, cosmetic pencils, lip balms, glue sticks and many more.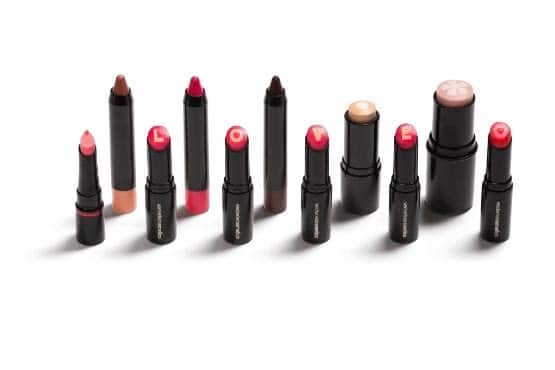 MM series is capable of heating and filling lipsticks and lip balms of various shapes, diameters and powers with a variety of machine modules. It can be scaled up from small batches and labs to high volume production MM 60, MM 180 and MM 360. The tool-less changeover capability of the MM series allows for a flexible lipstick filling process.
AISA – Switherland (Laminate Tube Production)

AISA has its own R&D company under the umbrella of Holdings, which strongly supports the sustainable development of our customers and contributes to the creation of new markets with our cutting-edge patented tube forming technologies such as DecoSeam and Decoplas.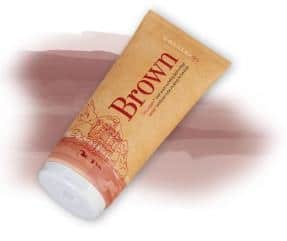 Paper laminated tube made by AISA molding machine. We are working together with our customers to develop containers that aim to be recycled together with paper cartons. We are also a machine manufacturer with many achievements in sustainable projects such as monomaterial tubes.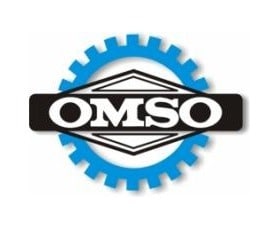 OMSO – ITALY (PRINTING MACHINES)
A curved-surface printing machine manufacturer with over 40 years of sales experience in Japan.
The servo series printing machines that understand user needs in developing new models are distinctive. The company has a proven track record in a wide range of container printing, including tubes, bottles, cups, and caps.
Servo-assisted Bottle Screen Printer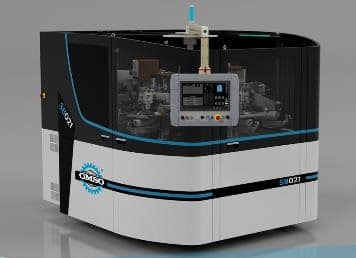 The latest LEDUV lamps are used for curing printing ink. The reduction of running cost by LED also leads to the reduction of CO2. This is a printing machine that is necessary for the coming age when the trend toward decarbonization is rapidly advancing.
Visit the official exhibition website here.
If you have any questions, please feel free to contact us.